7 more weeks to see FLORA exhibit
7 more weeks to stop by and view...
FLORA: The Impermanence of Beauty
HOURS: Thursdays, Fridays, Saturdays 1PM - 6PM.
Through March 11, 2023.
Tenth Street Gallery, 1655 10th Street, Sarasota, FL 34236
See announcement card below for details.
I have ten floral paintings included in this group exhibition.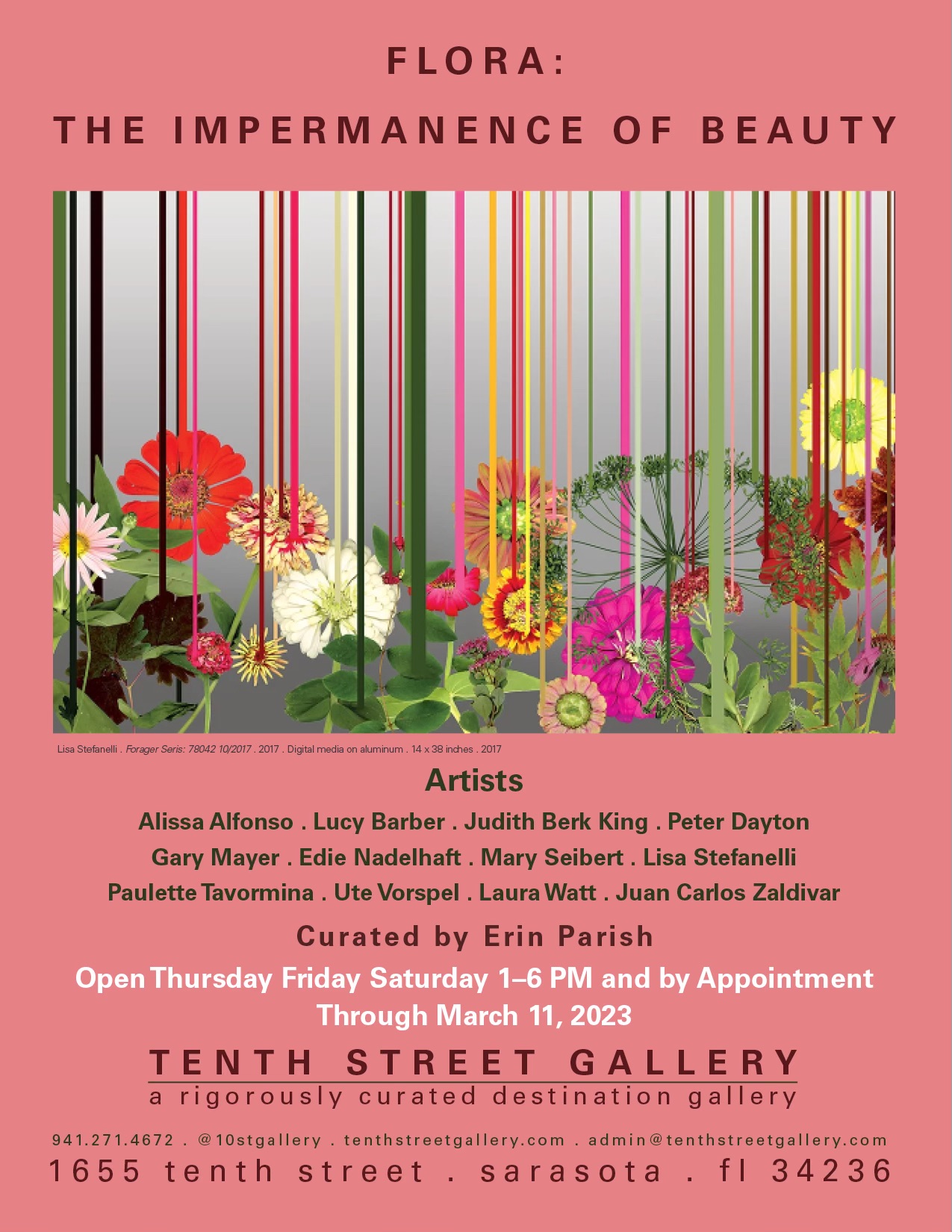 And 17 more days to register for in-person landscape painting workshop with Lucy Barber. Details at link below.
---
---
Stay connected with news and updates!
Join our mailing list to receive the latest news and updates.
Your information will not be shared.
We will never sell your information, for any reason.