7 more weeks to see FLORA exhibit
7 more weeks to stop by and view...
FLORA: The Impermanence of Beauty
HOURS: Thursdays, Fridays, Saturdays 1PM - 6PM.
Through March 11, 2023.
Tenth Street Gallery, 1655 10th Street, Sarasota, FL 34236
See announcement card below for details.
I have ten floral paintings included in this group exhibition.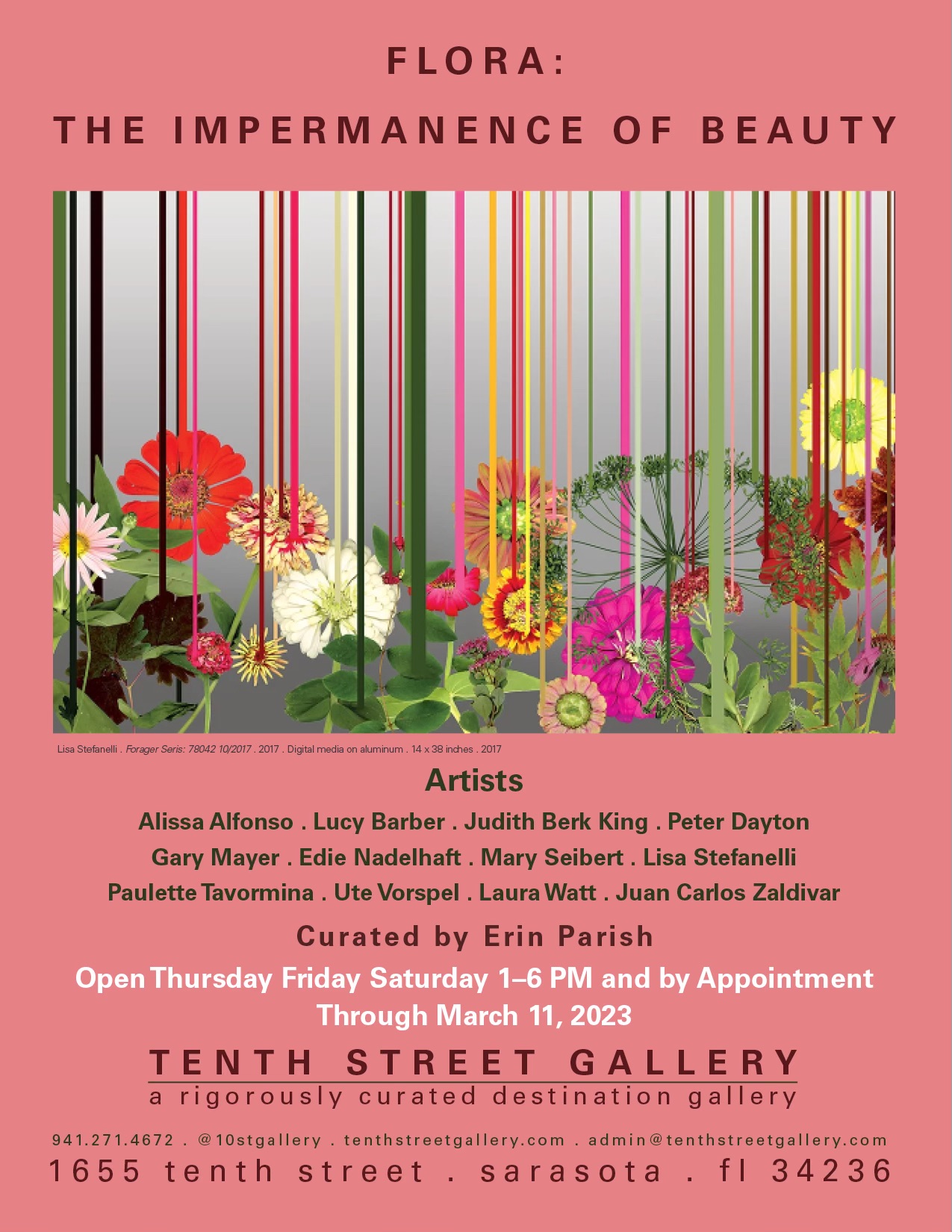 ---
For Lucy's Art Lab Studio, IN-PERSON TEACHING and co-working, go to the link directly below.

link > In-person Art Studio Lab.
---